The Saratoga "Hobo Hot Pool" is a favorite among locals and visitors alike. Open 24 hours a day all year, seven days a week, and FREE to the public, the pool is owned and maintained by the Town of Saratoga. The bath house is complete with showers and restroom facilities at the Hot Springs.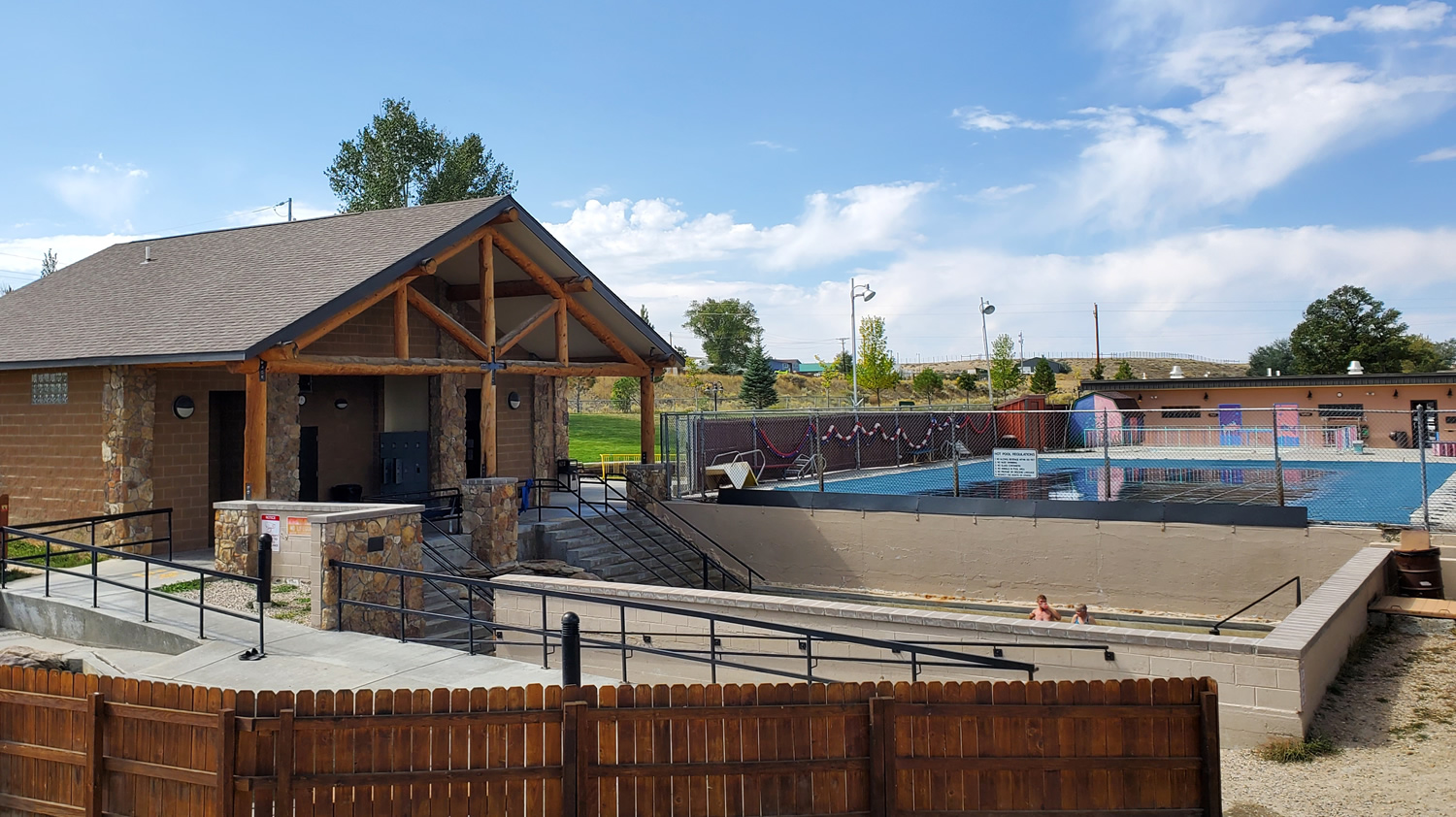 Hobo Hot Pool
The bath house was remodelled about 20 years ago, and it's clean, modern and beautiful. As for natural hot springs, you can't import these things. You have to find them, and build your town around them. Thanks to the Natives who started soaking before Europeans got here. Thanks to our city fathers who not only keep it free, they have made it a world class experience. And a summons to all who haven't tried it yet. Never costs, never closes. Averages 105 degrees in the main pool. The Kid's pool is 8-10 degrees cooler.
SARATOGA CHAMBER - Hot Springs Page
---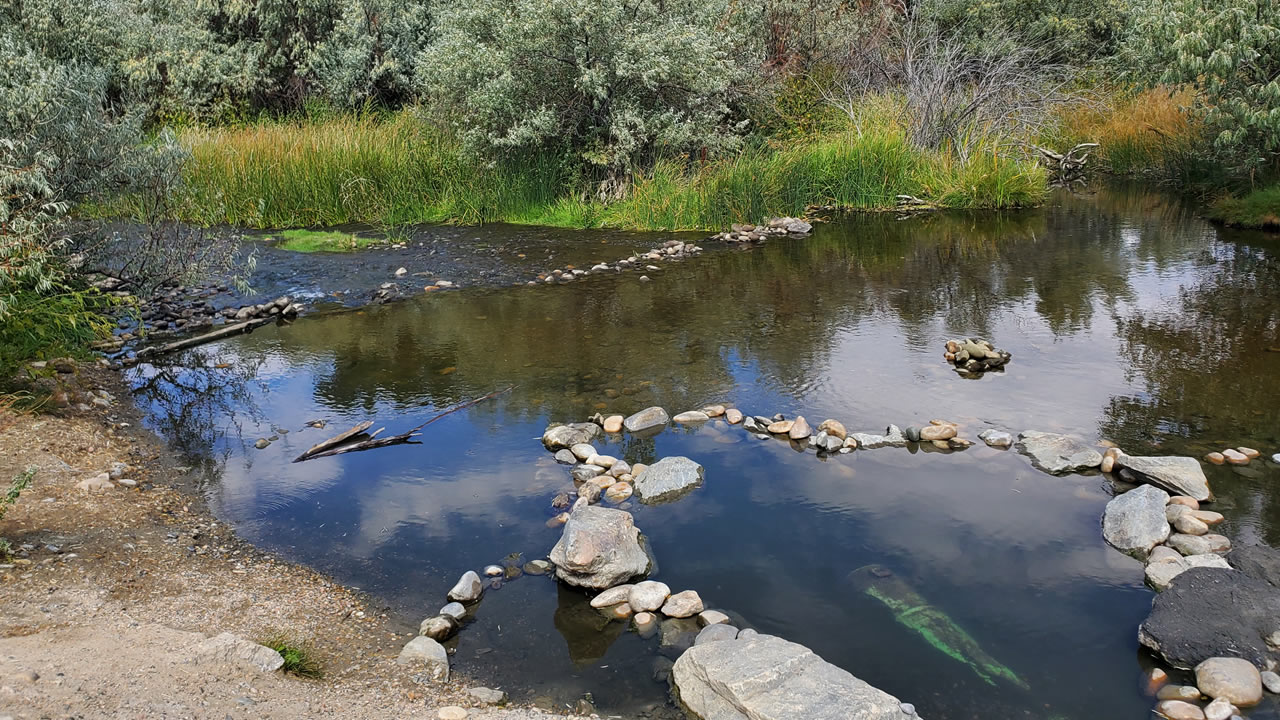 Much of the history of Saratoga revolves around the world famous mineral hot springs and thermal waters. Native Americans would come and soak in the hot springs which were considered neutral territory. Eventually a bath house was built as more and more visitors began coming to the Platte Valley. This semi-circle in Spring Creek is adjacent to the Hobo Pool, and retains the hot water discharged from the hot spring. Too hot? --add a little river water.
---
CopperLine Lodge
The Lodge is your home base for an unforgettable vacation, a quick weekend diversion, a family reunion, a business retreat, or just a memorable overnight stop in the middle of your road trip. We'll make sure you have what you need.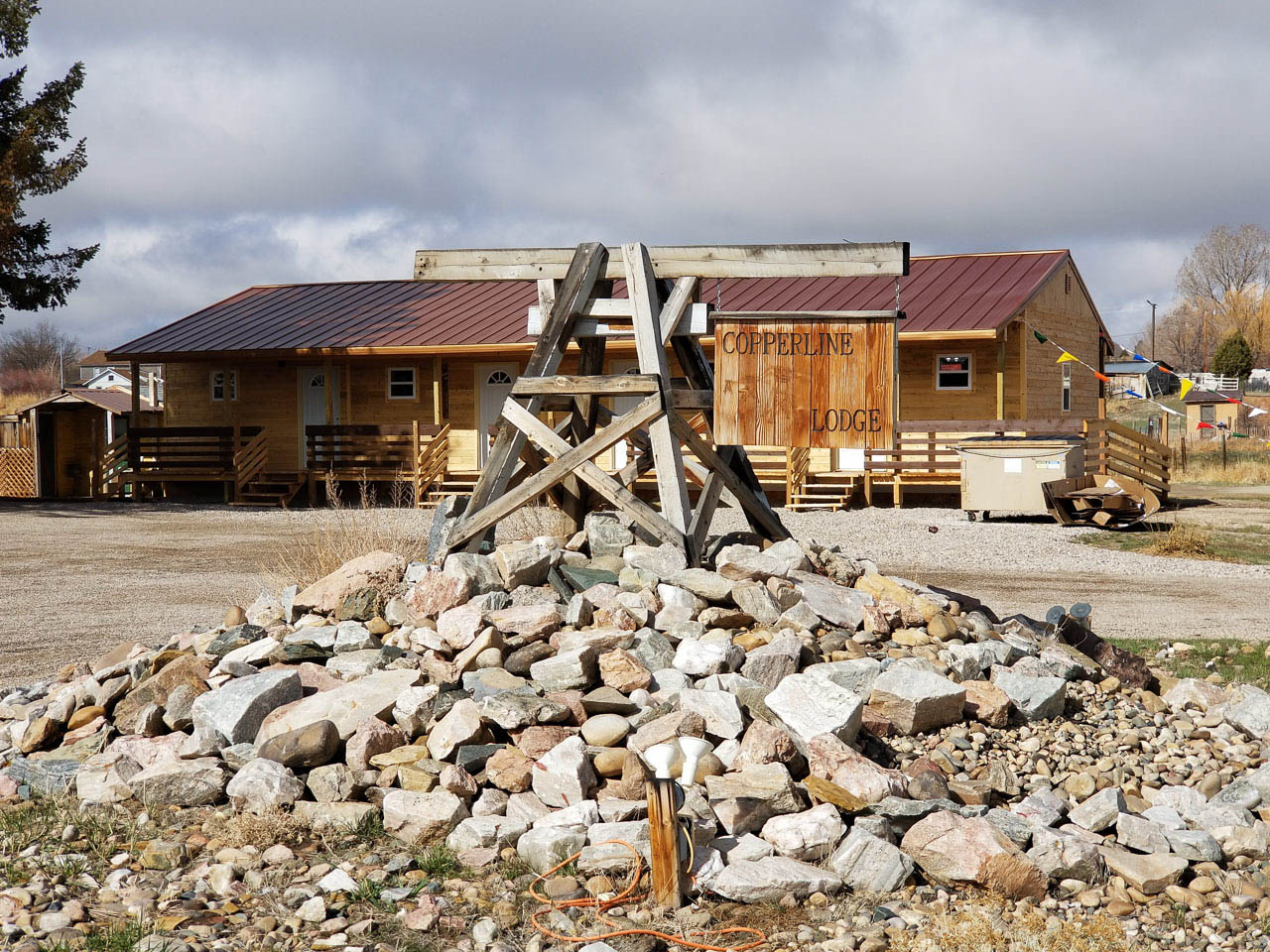 Copperline Lodge Saratoga Wyoming - Settle In!