CopperLine Lodge is anything but a national chain hotel. The marks on the hand-peeled logs from the draw knife, the river stone fireplace, even the creak of footsteps on the knotty pine floors make for an authentic, memorable, and truly one-of-a-kind Saratoga, Wyoming experience. And it comes with a hot, home-cooked breakfast (extra charge for large groups, and if you're staying elsewhere and want to eat alongside our guests: $10/person.)
Depending on availability, all units can be booked for nightly stays and longer.
Snowmobiles? We have parking for long rigs with 40' trailers--up to 5 rigs.
We love furry friends! Pets are charged at $20/room per stay--just help us keep things free of fur and feces.
Need a robe for the hot springs? We have nice fleece robes to rent for $5.
All rooms are non-smoking. The patio is designated as the only smoking area.
EV? We have chargers. $20 for the first hour, $10 per hour therafter. (Overnight guests $10 all night.)
We love our lodge, and so do the vast majority of our guests, but it's not for everyone. There are differences here that you should consider:
---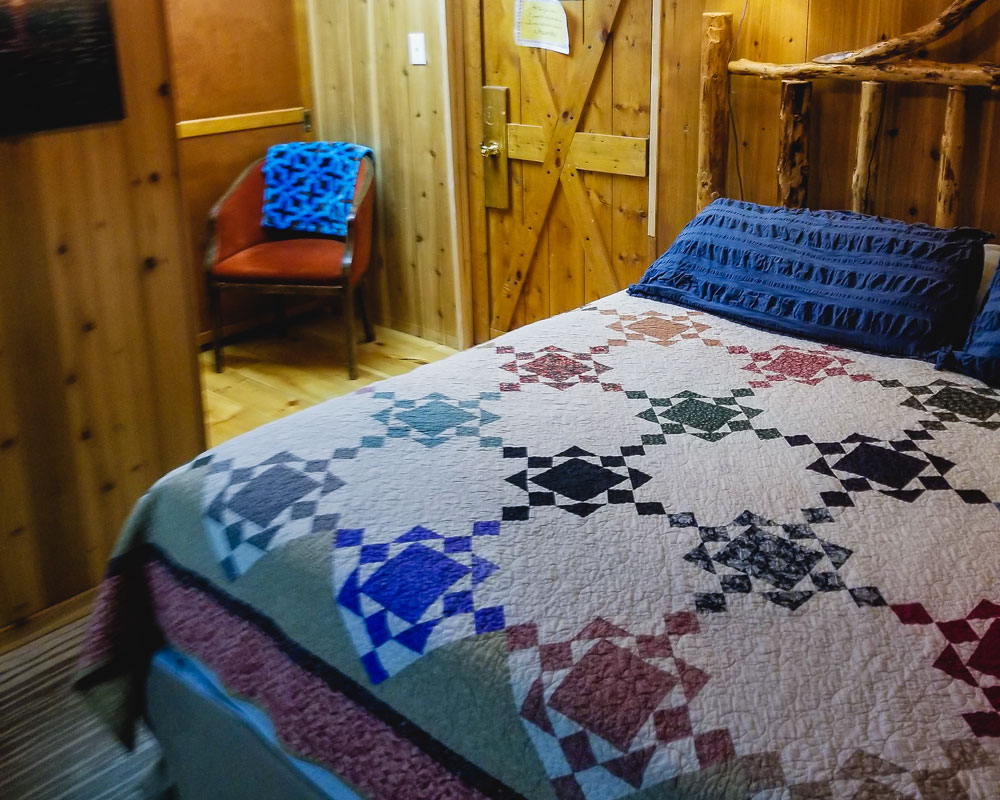 The old part of CopperLine Lodge was built in the 1950s
Legacy rooms size is 15'x15′
Our bathrooms average 5'x5′
Our showers are 3'x3′ booth style (except for tub/showers in the upstairs bedrooms & new rooms)
There are 6 "cabinettes" that have their own kitchens, queen beds and bathrooms with a shower
Upstairs in the lodge are 2 Jack & Jill suites where bedrooms 1 and 2 share the west bathroom and bedrooms 3 and 4 share the east bathroom. The front bedrooms, 2 and 3, open on the balcony and have 2 queen beds each. Most of the time, they are rented without the room on the other side of the bathroom. If you need both bedrooms 1 and 2, or 3 and 4, please call to make your reservation.
Bedroom 1, attached through the west bathroom to bedroom 2, has a bunkbed and a full bed.
Bedroom 4, attached through the east bathroom to bedroom 3, has a king bed and a single bed.
On the main floor of the Lodge proper is the Owner's Suite with a king bed and a bathroom with a shower.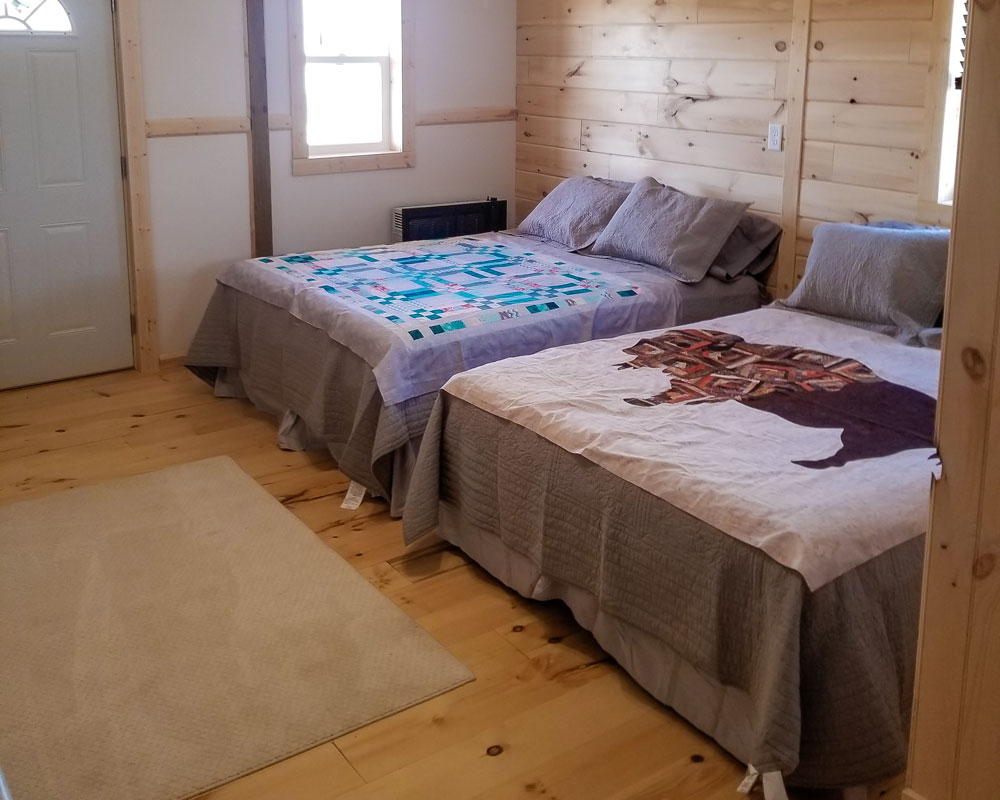 Finished in May 2021
Rooms are 14' x 20'
Deluxe King includes full-sized kitchen and pull-out chair/bed
Double rooms have tub/showers
*PLEASE NOTE: There have been noise complaints between rooms. I've built walls within the walls and filled them with sound proofing, and added insulation in the ceilings. It's much better!